NOVEMBER 5 2020
Remember, Remember the 5th of November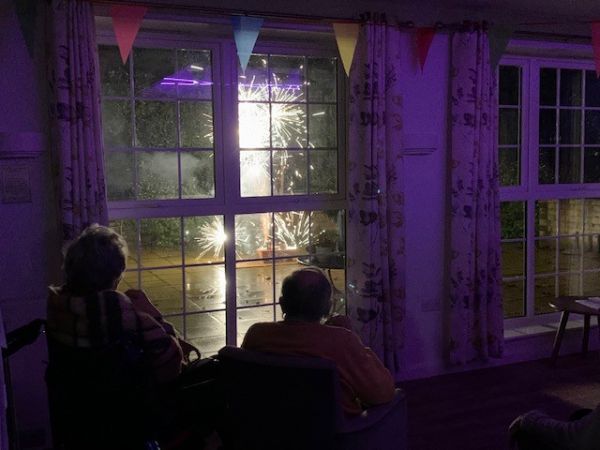 Remember, Remember the 5th of November, The gunpowder treason and plot. I know of no reason why the gunpowder treason ,should ever be forgot!
The words we all know so well! The poem written to remind us of the plot to blow up the house of lords in 1605. 
We wont remember the events of the day leading to our yearly celebrations, but we will have the memories of our own celebrations. A bonfire, festival, family gathering and of course the bang, wizz, pop of a firework or two. 
As usual we had a small fireworks display in both our homes, which is always popular with residents and staff, sadly this year no visitors. 
There is many a tall tail that comes with yearly events such as this. The feelings, sounds, smells invoke memories as we reminisce of times gone by.
Some stories from this year, a memory of a father baking potatoes in the bonfire, some ended a little black. A dog that was really frightened of the loud bangs, they would sit and cuddle to feel safe. The muddy boots in the kitchen from the husband who set of the fireworks. Even the big fireworks display a family member was involved with organising. 
This years memory for us will be the bright colours of the fireworks through the safety of the window shared with friends and a cup of coco.