JULY 26 2017
Dementia friendly Petersfield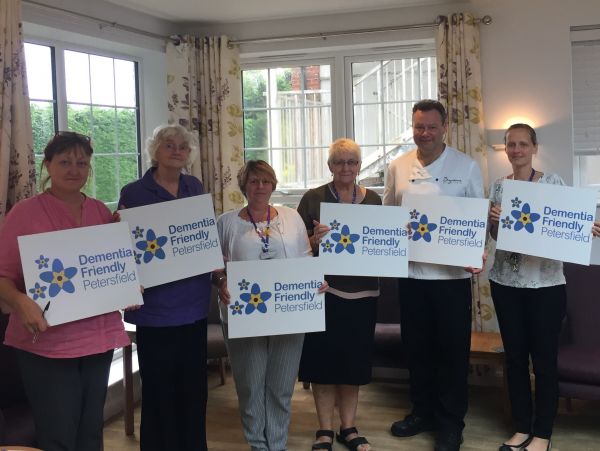 We are delighted to be a part of Dementia friendly Petersfield. Dementia Friends is building the knowledge of our community to help support people living with Dementia. The Alzheimer's Society is spreading 5 key messages -
1- Dementia is not a natural part of aging.
2-Dementia is caused by diseases of the brain.
3- Dementia is not just about losing your memory-it can affect thinking, communication and doing everyday tasks. 
4- It's possible to live well with Dementia.
5- There's more to a person than the dementia. 
click here to find out more about Dementia Friendly Petersfiled or for information, support and advice about Dementia call the National Dementia Helpline on 0300 222 1122.
You can find local services at alzheimers.org.uk/dementiaconnect