OCTOBER 5 2018
Bloomin brilliant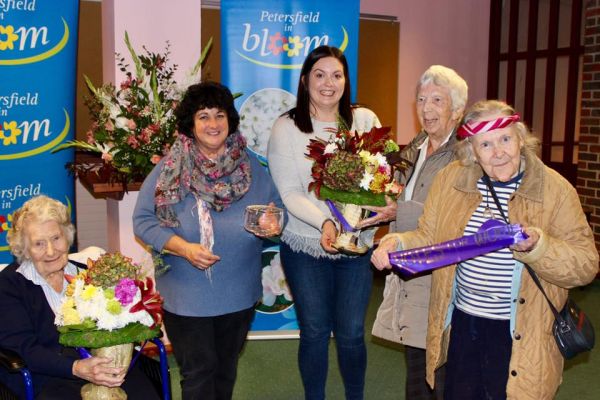 Our green fingered gardening club have done it again! After a successful entry in to the Petersfield Town Council competition earlier this year, they didn't think they could top their success. In the earlier competition they combined their wealth of knowledge to create some stunning flower beds and hanging baskets. The judges of the Petersfield in Bloom competition were impressed with the array of flowers and the display of vibrant colours. They awarded Downs House 1st prize in the category for Petersfield Care Home / Nursing Home. Our team of gardeners planned, planted and maintained the flower beds and baskets throughout the summer. Some beds even included some delicious fruits and vegetables, which were harvested and delivered to the kitchen. 
With the bug for gardening growing in interest and the taste for a victory our competitive group wanted more. They continued their success after entering the commemorative category, which took place yesterday at The Festival Hall. They had to decide between making a commemorative flower display for woman's suffrage or WW1. After much discussion they decided upon Woman's Suffrage.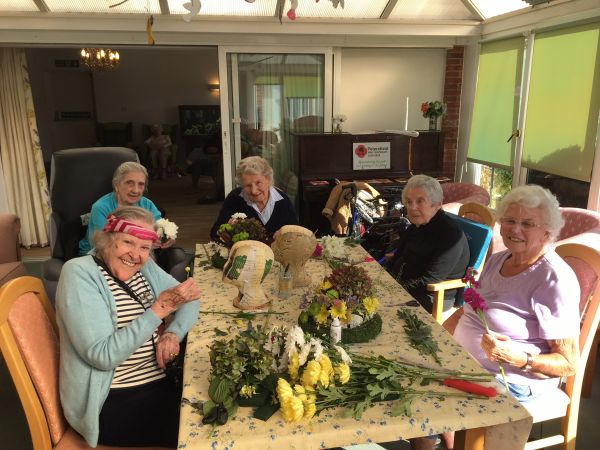 The competition itself, introduced more activities to our already large and varied list. The activities involved many residents, not just the members of the gardening club. Activities included meetings to discuss ideas and decide on design, what materials were to be used and to make some rough plans to achieve the desired look. The group chose to have two female heads to represent two ladies who had a significant influence in the Woman's Suffrage movement, the founder Emmeline Pankhurst and executive member Christabel Pankhurst. The heads would be wearing hats decorated in flowers in the colours that represented Suffragettes, purple, white and green. They didn't stop there! We had some old news articles from the period that we used to research the Suffragettes, the group included some of the text from the old news articles to cover the heads. The day before the competition our gardening club set upon creating the most amazing, beautiful flower display. The display was outstanding, and the group were again recognised for their efforts as they won the well-deserved 1st prize. Which some of them were delighted to collect in person last night at the awards ceremony.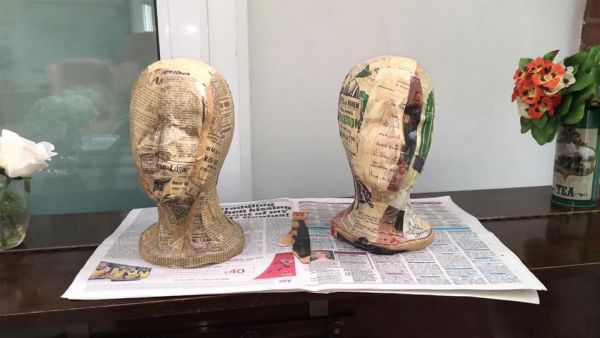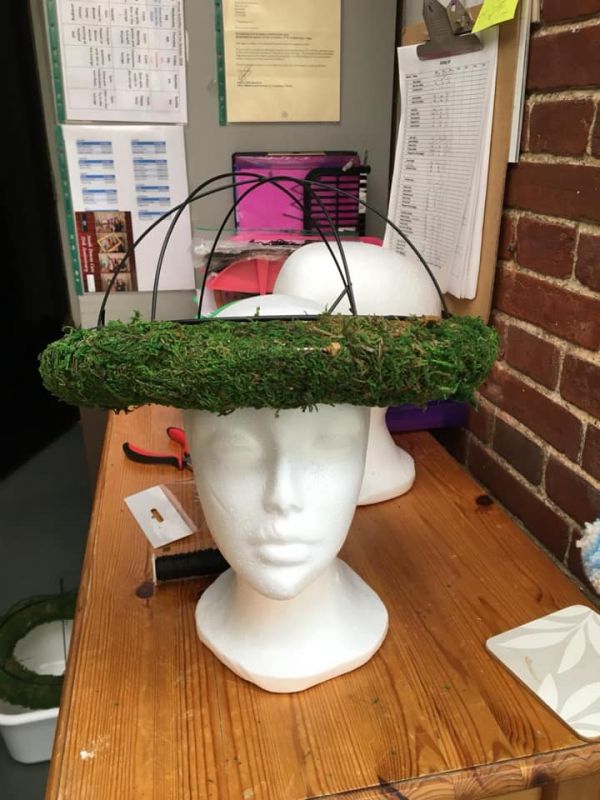 The competition has given us the opportunity to work with organisations in our community and created several meaningful activities for people in our care. We have really enjoyed taking part and are already looking forward to next year.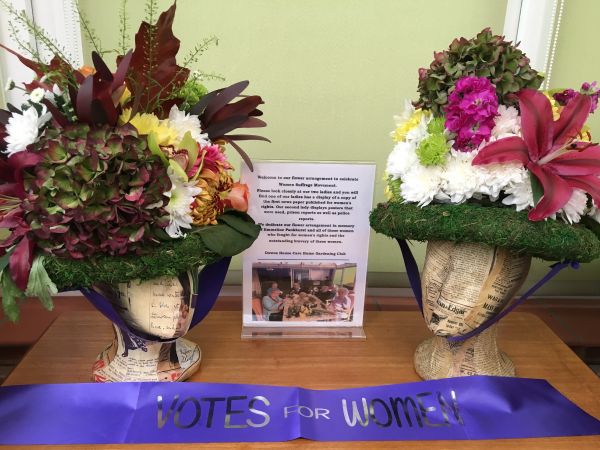 Finally a huge thank you to Petersfield Town Council for a blommin brilliant competition and a lovely evening.